Our Mission
Your safety is our No. 1 concern
All our Tandem Skydives meet the highest standards for safety. We use certified equipment that has been inspected by an FAA rigger as required by law, You can view all our certifications and licenses in our office at anytime. Just ask, and we'll review them with you.
We guarantee your skydive with us will be the experience of your life
When you go for a skydiving adventure at Skydive Central North Carolina, you become part of our family. We want you to be happy with every part of the experience, from when you sign up to when you meet land again. It's our goal to make sure every moment is the thrill of a lifetime.
You'll test your limits
Skydiving is an extreme adventure, one that many people add to their "bucket lists." When you make a Tandem Skydive with us, we're helping you accomplish a goal — whether it's overcoming a fear or taking an item off that list. We'll help coach you to achieve your goal, but we'll never pressure you to do something beyond your comfort zone. It's safe to test your limits with us. We'll keep you safe.
Our History
It all started with a single jump in 1955.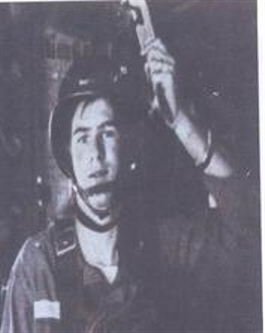 Skydive Central, is owned and operated by Kelvin Wilkerson Sr. & Jr. or better known as K1 & K2. Both are lifetime North Carolina residents growing up and living in Cabarrus and Rowan Counties their entire lives. The Wilkerson's have spent most of their lives around skydiving beginning with K1's father Johnny back in the 1950's who started his career jumping from airplanes with the United States Army and eventually started a small skydiving operation in the 1970's. K1 made several skydives in the 1970's but got out of the sport shortly after K2 was born.
In October of 2000 the skydiving dream came back to life for the Wilkerson family, after hearing all the skydiving stories from his Dad and Grandfather K2 decided to try it for himself. The three generations of the Wilkerson Family made a drive to Parkton N.C. and jumped from an airplane together and the rest is history. K1 & K2 have been active in the sport since that day in October. K1 has been and active experienced jumper and has logged more than 700 jumps and is also an FAA licensed rigger.K2 holds a tandem and coach rating and is also a Safety and Training Advisor with the USPA. He has logged over 4000 skydives with more than 3000 of them being tandems.
The Wilkerson's hopes for Skydive Central is to hold a family atmosphere and keep to old school traditions. Skydiving has changed in many aspects over the years but the 1 thing that has remained the same is the bond that is created by people that have jumped out of airplanes together. The one thing that sets Skydive Central aside from all other skydiving centers is the fact that all of its staff members work normal Monday – Friday jobs and are not counting on the income from skydiving to make a living. The staff at Skydive Central do what we do for the love of the sport.
Back To Our Roots.
We are starting our skydiving center out at the exact same airport where K1 made his first skydive back in 1977. This airport has a deep history with our family as well as skydiving in general. We hope that we can add to this history as well as preserve the memories that it holds.